Welcome to Artvark! We believe that art can make you happier. That it enriches you and changes your view of the world. To make art available for more people we started Artvark in 2016.
Artvark spots exciting, interesting, fresh, surprising and new artwork. With a nose for the gems in the disciplines of art and design, we provide our members with interesting and useful information and the possibility of being the first to be able to secure one of these treasures for themselves.
Buying Art
Click on the photo's to see the artist-page with prices, material and (sometimes) more work. If you are interested or have any questions about the work or the artist, fill out the form at the bottom of the page and we will contact you a.s.a.p.

Artvark emerged above ground on 1st January, 2016.
Artvark is a "bold" initiative of Willemijn Faber and Cilia Tel. We dare to say that we know good art when we see it. Interesting, innovative, disturbing, beautiful, affordable and seductive. We search for this kind of art for you: within the ranks of the freshly graduated, the artists who've already made a mark, both at home and abroad. We don't ignore any discipline. Artvark covers photography to lithography, from drawing to glass and lighting, from design to art and all bits in between.
We dig for limited edition art which is made specially for Artvark: gems which are in short supply but for an affordable price.How does it work?
Every few months we present  2 or 3 artists who each deliver new works of art which have been made exclusively for Artvark in limited editions. These collectibles are really worth looking forward to! We also exhibit new work from a designer.
We'll display these new additions in a live presentation and, from that moment on, if you're a member, you can buy them straight away or order them later via the website. You can also visit us at Galery Kruis-weg68 in Haarlem where you can see all the works.
There are even more reasons why you should become a member:
-Priority to buy the editions (we present the editions a month earlier for our members)
-Invitations to Artvark-activities such as: studio visits, artist talks, art dinners, etc.
-Receive the newsletter What the Vark? three times a year, filled with:
Suggestions as to which exhibitions are hot in the Netherlands
Interviews with the artists we've located
A short glimpse of future editions
Surprising design that we've found and share with you
Upcoming activities
Become a member
Join us for free here!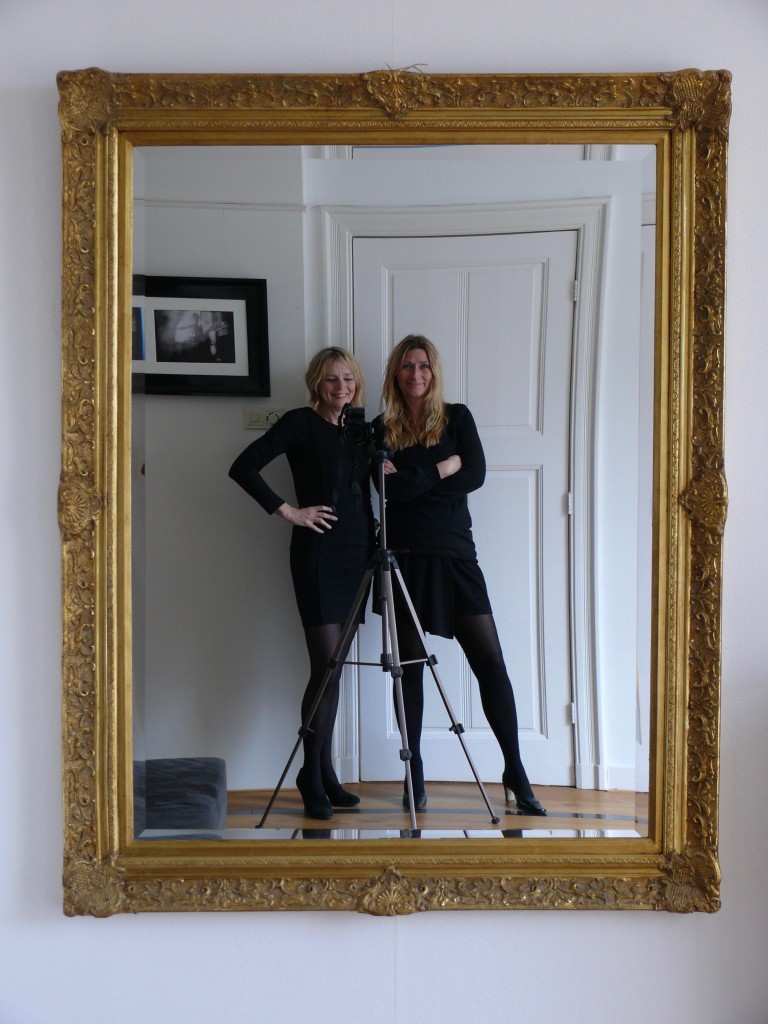 Willemijn Faber, Cilia Tel
Willemijn Faber en Cilia Tel worked together for years in De Vishal in Haarlem, as artistic and business coördinators respectively. Artvark is their new project that aims to bring the buyer and the artist into close contact. No obligations, no investments, but, via pre-registration for the artist's work, the chance of being able to purchase that work at a great price. Because of their passion for the Arts and the enjoyment they gain from looking, searching and finding, they can find and select really special works.
Willemijn graduated in 2004 from St. Joost in Den Bosch. In 2005, she set up Atelier 195-197 in Heemstede with her colleague, Jack Prins covering activities such as visual arts, literature, music and theater. In 2005, she became member and volunteer at De Vishal in Haarlem. She worked there as artistic coördinator from 2010 to 2016. She has also been responsible for the contemporary art series Dreefexposities for the Province of North Holland. Artvark is the new art- challenge. Working with artists, making art and collecting: A life without art is unimaginable!
Cilia worked in primary education and the automotive industry for many years before joining De Vishal in Haarlem as Business coördinator. There, her interest in art developed into a full blown passion. The result is a house filled with paintings, photos and sculptures. Collecting has become a necessity for her. Just like looking at art – discovering surprising, disrupting, consoling and compelling new work.